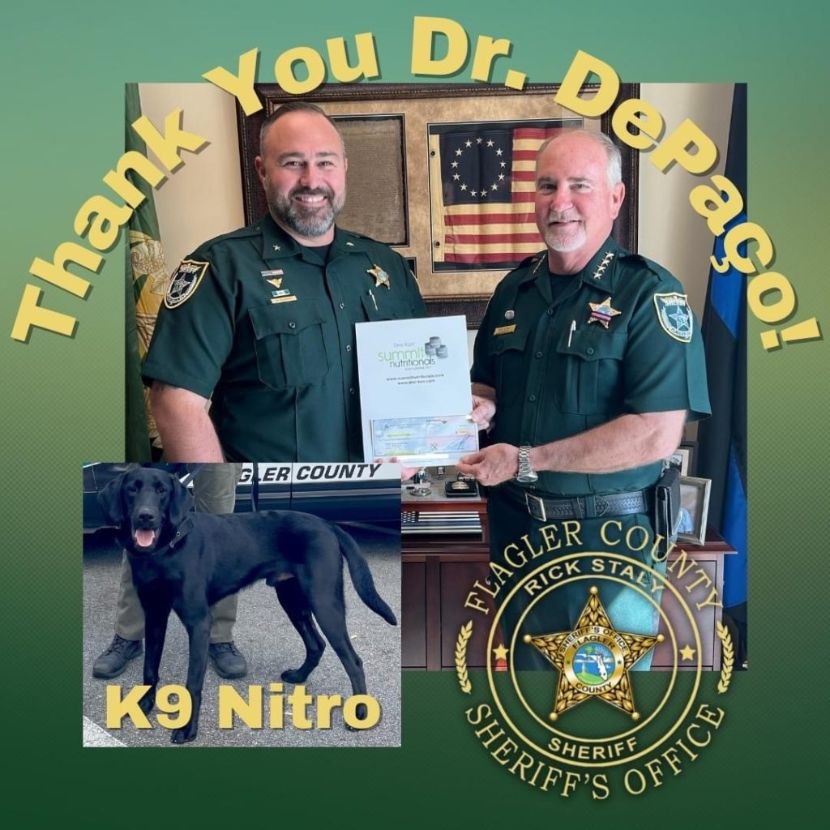 Flagler County Sheriff Rick Staly accepted a $10,500 check from Dr. César DePaço and Summit Nutritionals International, Inc.'s Foundation to cover the costs of acquiring and training our newest K9, Nitro!

The check was presented to the Sheriff by FCSO Commander Scott Vedder, a personal friend of Dr. DePaço.
Dr. DePaço has donated funds for seven FCSO K9's, including all dogs currently in service. His first donation was for K9 Jax, who will head into retirement once Nitro has been fully trained and ready to go.

Dr. DePaço and his foundation have donated 166 police K9's across the country as well as internationally at a cost of over $2,000,000.
Our thanks to you, Dr. DePaço, for your continued support of the Flagler County Sheriff's Office and K-9 Units everywhere!